Providing Home Inspections for Denver Metro, Boulder and Surrounding Area
When it's time to purchase a home, you'll want to make sure you have all the information you need to make the best decisions possible. Not only do we provide you with details about the condition of the home, but we also offer our expert advice on maintaining the home so you can enjoy your investment for years to come.
Our goal is to educate you so you can make an informed decision.
Seven Peaks Inspections is focused on providing exceptional customer service. We are here to provide a thorough and professional inspection, ensuring you have the information you need for your real estate purchase. We empower homeowners through trustworthy, educational property inspections.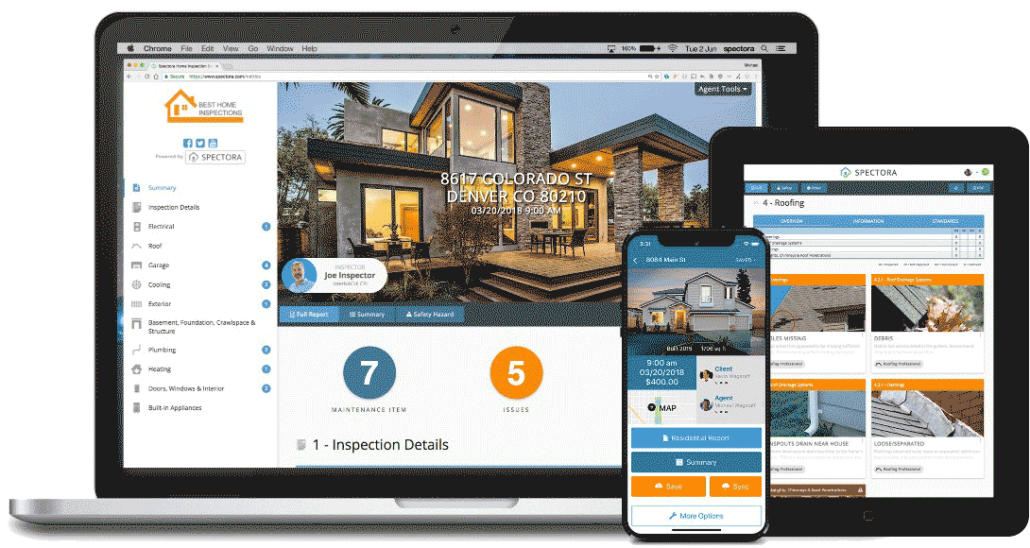 Comprehensive Reports
24 Hour Delivery
Our reports are easy to digest and understand, and are broken into individual sections, such as Interior, Heating and Air Conditioning, Electrical, Plumbing, Roof, and so on. This makes it easy for you to review our findings. 

What to Expect From Your Inspection​​
Wondering what's included in a standard home inspection from Seven Peaks Inspections? Here is a quick overview of the services included in your home inspection, and the major systems that we analyze and assess throughout the process. 
We're The Best Partner For Real Estate Agents In The Denver Area
With our depth of experience, knowledge of local market conditions, and our team of certified professional home inspectors, Seven Peaks Home Inspections is the best choice for you and your clients in the Denver – Boulder area.
A Team you can  TRUST – we are on your side, and we'll go the extra mile to ensure you are making an informed decision. If you work with us, you can trust we'll tell it like it is, no sugarcoating and no exaggerations.